Ultrasonic Rotary ILI's (UT-R) for super high resolution in short to medium length pipelines (<30km) for corrosion (metal loss) inspection. Recommended for old and/or severely corroded pipelines to provide a higher level of detail and accuracy in corroded areas.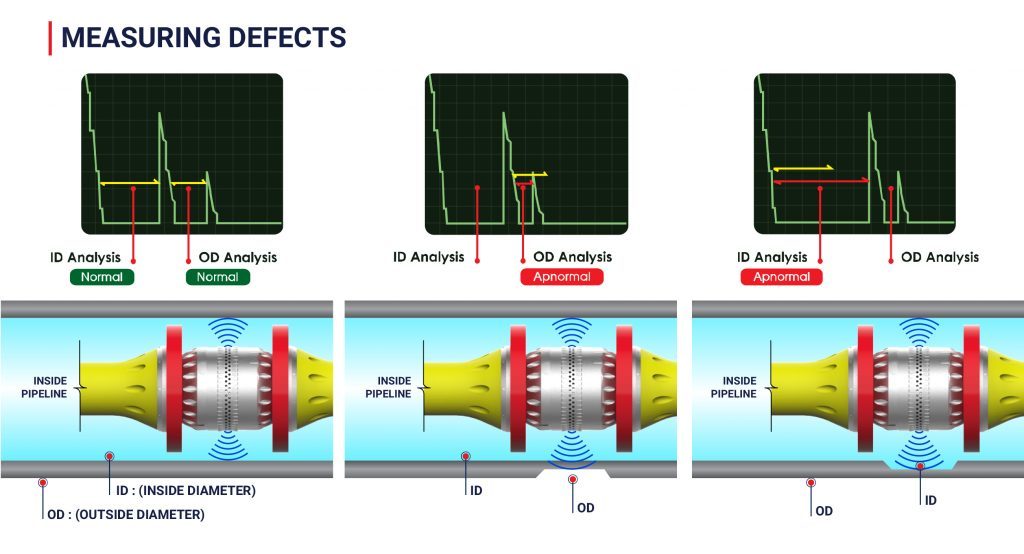 Ultrasonic Crack Detection and Sizing ILI's (CS) for detecting and measurements of axial (ERW) and circumferential cracks larger than 1.0 mm. The Ultrasonic ILI's require a liquid in the pipeline in order to operate (diesel, crude, water, Naphtha, etc.) and offer direct and accurate measurements in mm/thousand of an inch, as opposed to volumetric measurements in % of other types of ILI's, thereby offering greater detail and accuracy.
All VidDa Ultrasonic ILI's are tested and proven in full scale test loops and infinity loops to ensure performance as a minimum comply with the POF-2016 standard.
VidDa's UT Intelligent Pigs can be used to inspect any diameter of pipelines, with any6 thickness and of virtually any type of material, such as:
Carbon Steel
Austenitic Steel
High-Density Polyethylene (HDPE)
HDPE or PE Lined
GRE/GRP pipelines
Subsea or Above Ground
Bare, Coated or Insulated
Cladded or lined pipelines